 Welcome To The Landing – Offering Fantastic ECU Off Campus Housing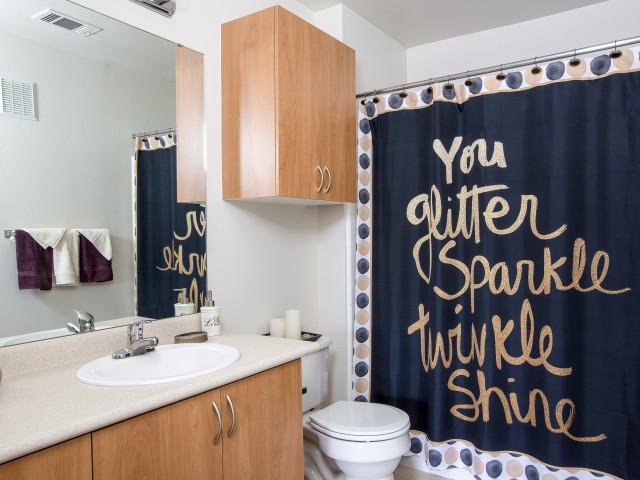 The Landing
is a student-focused, residential apartment community in Greenville, NC. We're located just south of Dowdy-Ficklen stadium, within easy walking distance of Eastern Carolina University.
For years, we've made it our mission to offer only the best ECU off campus housing, and provide students with everything that they need, to succeed – both in their studies, and in their day-to-day lives.
In the spirit of this, we provide a wide variety of fully-furnished 2, 3, & 4 bedroom living spaces, a fantastic set of upscale amenities designed with the needs of college students in mind, and a location that's near ECU, and provides easy access to downtown Greenville.
The Landing Provides The Best Off-Campus Housing In Greenville!
Walk To Campus – And Enjoy Greenville
– We're
close enough to campus
that you can walk, bike, skate, or skip there – and you won't have to stress out about trying to find a parking spot if you're late for class.
And if you hop onto State Route 41, you'll be smack-dab in the middle of downtown Greenville before you know it. You can explore some of the best coffee shops in the area – we recommend Blackbeard Coffee Roasters – and enjoy easy access to delicious restaurants like The Blackened Kraken Bar & Grill, and standby Greenville bars like the 5th Street Annex.
Work, play, and live in Greenville – with our convenient location, you'll be able to experience everything that makes Greenville and ECU such a great place to be.
All Of Our Beautifully Furnished Apartments Feature Private Bathrooms
– Nobody wants to share a bathroom with a stranger – or a friend – and at The Landing, you don't have to! Each of our
2, 3, and 4 bedroom apartments
feature private bathrooms – you'll never have to pull someone else's hair out of your shower drain ever again!
In addition, all of our apartments are fully furnished, so you won't have to invest in expensive furniture, or deal with a stressful move-in day. All of our apartments have modern furniture, fixtures, and features such as washer/dryer units, dishwashers, fully-equipped kitchens, and central air conditioning. No stress, no worries – The Landing offers the simplest ECU off campus housing experience that there is.
Amenities For Work And Play
– Study up in our Wi-Fi enabled clubhouse lounge room, or head over to the business center to print out your latest term paper. We also offer dedicated study rooms – no more getting distracted by roommates!
And if too much studying has got you down, don't worry – we know how you can blow off some steam. We've also got a 24-hour fitness center, a swimming pool with a hot tub and a beautiful sundeck, outdoor barbecue grills, basketball and volleyball courts, and a recreation center with plenty of games and activities.
Whether you're working or playing, The Landing
has the amenities you need
, to love your college life.
Take Off From The ECU Dorms – Come To The Landing Today!
If you're looking to move out of the dorms, we've got the perfect ECU off campus housing for your needs. Our fully-furnished, modern apartments have everything you need to get used to the off-campus lifestyle, and our reasonable rates ensure that you've still got textbook money in your pocket!
So don't settle for anything less than excellence.
Contact The Landing for a tour today
– and see how good your life can be when you rent one of our luxury student apartments.